Since 2017, Engineers Against Poverty (EAP) has partnered with the Royal Academy of Engineering (RAEng) on the Africa Catalyst.  Engineering capacity is an essential component to economic and social development and, in Sub-Saharan Africa, there is a chronic lack of indigenous engineering capacity. The Africa Catalyst aims to strengthen professional engineering bodies in sub-Saharan Africa so that they can effectively promote the profession, share best practice and increase local engineering capacity, to help drive development.
To celebrate World Engineering Day for Sustainable Development, we talk to Osazoduwa Agboneni, the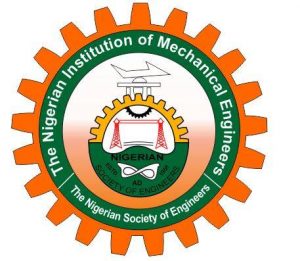 Project Manager for Forging Africa's Future Mechanical Engineers Programme (FAFMEP), which is run by the Nigerian Institution of Mechanical Engineers (NIMechE). FAFMEP is one of three programmes EAP will be supporting through the Africa Catalyst over the coming months.
Can you tell us a bit about your background – how did you get involved in FAFMEP and NIMechE?
I am Osazoduwa Agboneni, a chartered mechanical engineer and an entrepreneur. Since primary school, engineering and entrepreneurship have been the only careers I've wanted. I drew my inspiration from a relative who owns a water engineering company and with encouragement from my family, I decided to study mechanical engineering.
Now I am the co-founder of Nenis Engineering Limited, an auto care shop in Lagos, Nigeria. FAFMEP is the third engineering for development programme I have had the privilege to lead as Grant Awardee/Project Manager.
NIMechE has been involved in the Africa Catalyst for three years now – can you explain the background to FAFMEP, and what the programme's aims are?
Nigeria is faced with complex socio-economic challenges. According to a report from the world bank, the unemployment rate in Nigeria is 22% while youth unemployment is 38%.
FAFMEP is a capacity building programme for students, graduates and professionals of mechanical engineering. By running boot camps which offer skills and mentoring opportunities, the programme addresses the key limitations of theory-based education, which restricts students' ability to transform classroom knowledge into innovative solutions for socioeconomic growth.
What opportunities are available for women in the engineering sector in Nigeria and how does FAFMEP aim to embed gender equality across its activities?
Opportunities for women in the engineering sector in Nigeria are on the rise. The development and implementation of the NIMechE Diversity and Inclusion Policy has already resulted in the appointment of women as members of the NIMechE National Council, and other engineering bodies are now opening up leadership opportunities for women too.
FAFMEP is focused on driving inclusion by consciously providing opportunities for female engineering undergraduates and graduates. A 40% quota for female participants means that their voice and impact will be felt in the programme.
Can you tell us about a highlight or key achievement from NIMechE 's involvement in the Africa Catalyst so far?
NIMechE's involvement in the Africa Catalyst has yielded several results thus far. Firstly, the project has expanded the entrepreneurial capacity of undergraduates and young mechanical engineers. It has also created an effective system of knowledge sharing and collaboration amongst mechanical engineers in Nigeria and the region.
The programme has also seen an exponential increase in student membership, and has aided many participants as they create their own enterprises. NIMechE's leadership and membership capacity has also increased greatly in the areas of project management, intern mentoring and MEL.
Lastly, the Africa Catalyst has helped develop and implement the NIMechE Diversity and Inclusion Policy. This policy has already resulted in the appointment of women as members of the NIMechE National Council.
What added value does EAP bring to the success of the FAFMEP?
EAP's involvement with FAFMEP has resulted in the provision of a vast wealth of experience in the planning and execution of the project.
Through their strategic involvement the project is able to deliver value to all stakeholders and further increase the profile of NIMechE as a leader in engineering education within the circle of professional engineering institutions in the Nigerian Society of Engineers. The training EAP provides on monitoring, evaluation and learning (MEL) is critical in bringing leaders and members of NIMechE up to speed on modern trends and practise in MEL. EAP also helps facilitate strategy workshops and supports the institution as it formulates policy positions on engineering curricular in Nigerian universities.
What can we expect from FAFMEP in 2020?
2020 will be a crucial year for FAFMEP. We will run two regional boot camps in Lagos and Abuja. Each boot camp will host 200 participants and will feature training in engineering design, entrepreneurship, leadership and life skills. Both boot camps will also host stakeholder engagement forums, which will be attended by representatives from government, education and industry to discuss challenges and develop solutions.
We will also be hosting the Future Engineers: Design and Creativity Festival 2020, which will be NIMechE's first public exhibition of innovative products developed by mechanical engineering students who attended the boot camps. The Design and Creativity Festival will serve as a melting point for policy makers and stakeholders from the public and private sectors, to exhibit products and services, and further promote the involvement of women and girls in STEM.