In 2018 Engineers Against Poverty celebrates 20 years since its initiation, to mark this special year we welcome you to our anniversary celebration, focussing on the role of infrastructure policy and practice in combatting poverty and how we move forward. Join us and other key influencers from government, civil society and the private sector to share our success, challenges, and strategies for doing even better.
Beginning with a conference-style event before a cocktail reception on Wednesday 26 September 2018, our celebrations delve away from a traditional format, including high profile interview, stories shared by key influencers from the sector, and frank questions answered by our panel on past innovations and where these are going. The event celebrates not only our work, but that of others, recognising the value of different actors in improving infrastructure policy and practice to fight poverty which is core to our way of working.
Date
Wednesday 26 September 2018
Conference:
14.00pm – 18.00pm
(Registration from 13.30pm)
Cocktail reception:
18.00pm – 20.00 pm
Location:
Hogan Lovells International LLP, Holborn Viaduct, London
A taste of what is to come
Keynote address from H.E. Yama Yari, Minister of Public Works, Government of Afghanistan
We are delighted to welcome keynote speaker, H.E. Mr Yama Yari to London. Opening the event, Mr Yari will speak on the changing landscape in Afghanistan as it moves towards more transparent and open processes in infrastructure project delivery. Expect to hear of the challenges faced on its journey by operating in a Fragile and Conflict-Affected State, how these are being overcome, and thus, the case for implementing infrastructure transparency measures in any context.
Session with Rachel Turner, Director for Economic Development, Department for International Development
We welcome Rachel Turner in our session focussing on how the UK is promoting better infrastructure policy and practice worldwide to combat global poverty. The session will look at the main threats facing the sector, how the UK Government is responding to these threats, and what lessons can be learnt from others and by others?
Inspiring stories of change from around the world
Since Engineers Against Poverty was initiated, our work has spanned different themes and taken diverse approaches in its delivery. It has had a positive impact on areas ranging from improving engineering practice in sub-Saharan Africa, to promoting better rights for construction migrant workers in the Gulf region, to improving infrastructure transparency in 13 countries around the world. We are proud to welcome some of those we have been fortunate to work with and invite them to tell their stories of positive change.
Our stories and story tellers include:
Bridging the Gap– told by Meredith Ettridge, Senior Manager, International Development, Royal Academy of Engineering and Oduwa Agboneni, Chief Executive Officer, Nenis Engineering Limited, Nigeria.
CoST Honduras: Against all odds – told by Alfredo Cantero, President, Honduras Transparency Commission and Minister without Portfolio and CoST Honduras Multi-Stakeholder Group member.
Qatar 2022: Delivering a social legacy – Mahmoud Qutub, Executive Director of Workers Welfare Department Supreme Committee for Delivery and Legacy.
Moderator:
Professor George Ofori, Professor, London South Bank University and EAP Trustee.
Panel session: Extending the boundaries of infrastructure policy and practice
Focussing on the most influential infrastructure innovations to combat poverty of the recent past, in our panel session key influencers from the sector will outline what has worked, brought challenges and what can be expected in the future to help the sector move forward. Expect bold questions, participation from the floor and inspiring ideas to shape our future.
Our panel includes:
Clare Rhodes-James, Development Director – Power Generation, Mott MacDonald.
Hayaatun Sillem, Chief Executive, Royal Academy of Engineering.
Jill Wells, Senior Policy Adviser, Engineers Against Poverty.
Chrick Poortman, Chair, CoST – the Infrastructure Transparency Initiative and Former World Bank as Regional Vice President for the Middle East and North Africa.
Moderator:
Lis Culbard, former EAP Trustee.
We will be announcing our high-profile interviewee shortly.
Join us on 26 September – register here.
For the draft agenda – click here.
Sponsors
We are enormously grateful to our sponsors of the event, Mott MacDonald and Hogan Lovells LLP.

Hogan Lovells 
Straight talking. Thinking around corners. Understanding and solving the problem before it becomes a problem. Performing as a team, no matter where we're sitting. Delivering clear and practical advice that gets your job done. Our 2,500 lawyers work together with you to solve the toughest legal issues in major industries and commercial centers around the world. Whether you're expanding into new markets, considering capital from new sources, or dealing with increasingly complex regulation or disputes, we help you stay on top of your risks and opportunities.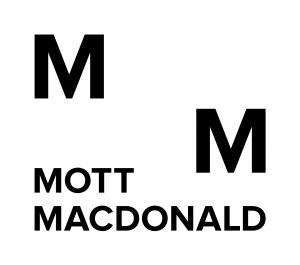 Mott MacDonald
Mott MacDonald is a global engineering, management and development consultancy focussed on guiding clients through many of the planet's most intricate challenges. Working with governments, development banks and NGOs, Mott MacDonald has a direct positive impact on the lives of the poor and disadvantaged, in emerging and developed countries alike. Projects to improve health, education and life chances, to build climate resilience and to recover from natural disasters such as earthquakes and flooding are all in the Mott MacDonald portfolio, and will always be.