We are delighted that Aron Fransson, graduate fire engineer at Hoare Lea Consultancy will be representing EAP at this year's London Virgin Marathon. On Sunday 03 October, Aron will showcase his commitment to engineering and international development, joining hundreds of runners as they take on the 26-mile course.
The money that Aron raises could make a key contribution towards our work improving the job and life opportunities of graduate engineers in Rwanda in 2022.
Supporting fellow engineering graduates in Rwanda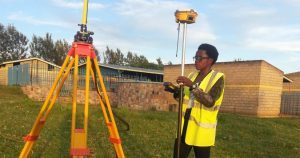 For over three years, together with the Institution of Engineers Rwanda we have improved the practical and soft skills of 200 engineering graduates in Rwanda. Our work fills an important gap in the practical and soft skills graduates often lack and which are vital for those wishing to enter the engineering job market. This gaps means that whilst many study engineering in Rwanda there is a significant shortfall in those who enter the sector, resulting in a lack of local engineers so vitally needed in the country.
To address this we provide internship opportunities for graduates in Rwanda's top engineering firms where they develop their practical and soft skills. We carefully place interns in the firms where they will see the greatest professional development and those most suited to the type of engineering course they study. We also pair graduates with expert mentors – an aspect particularly important during Covid-19 – so they have someone to turn to for support and guidance and to ensure their wellbeing.
Evidence of the impact of our work is shown by the fact that 100% of the interns interviewed for our 2020 programme evaluation reported that both their soft and technical skills and their potential for employment had increased.
[After my internship] I feel I can compete in the labour market … I feel I'm ready and very capable of doing the work that is related to my field of study.
I believe that I will apply for different jobs.
– A graduate engineer supported by our work in Rwanda.
How you can help
To continue our work in Rwanda in 2022, we are raising funds for the programme through individual giving, the efforts of Aron and company sponsorship.
Our target is to raise £40,000 to help 60 engineering graduates in Rwanda, with a particular focus on encouraging more females to enter the sector.
Support Aron's contribution to this.
Further information
To read more on Aron's motivation for running, engineering and international development read this interview.
You can also read interviews and testimonies of the former graduates we have supported here.
If we do not meet our fundraising target, the funds raised will be used to support our work influencing global infrastructure policy and practice which promotes sustainable, equitable solutions, helping to eliminate poverty. Please contact us to find out more.