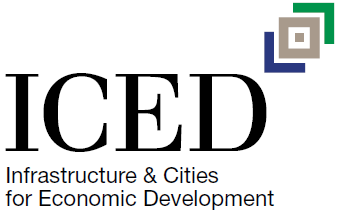 EAP has joined a PwC led Alliance to support the UK Government's Department for International Development (DFID) with the delivery of its ambitious infrastructure policy and linked economic development goals. Infrastructure and Cities for Economic Development (ICED) is a flexible facility designed to accelerate DFID's contribution to poverty reduction through resilient, inclusive and transformative economic growth. The other Alliance partners are Adam Smith International, ARUP, International Institute for Environment and Development (IIED), MDY Legal and Social Development Direct (SDD).
Inadequate infrastructure and the lack of well-planned cities are major constraints to economic and human development in DFID focus countries. Evidence strongly suggests that urbanisation and increased infrastructure spending are associated with economic growth. However, infrastructure spending in DFID focus countries is often limited by a lack of financially viable projects and weak institutional and governance arrangements. Furthermore there has been a lack of focus to date on harnessing the potential of cities and urban areas to drive growth and create jobs. Underlying these issues are wider challenges related to the enabling environment for investment in infrastructure and cities.
ICED is designed to address these constraints to growth. It will do so by supporting the competitiveness of urban areas and cities, encouraging reform and investment to strengthen access to affordable and reliable infrastructure services and promoting evidence-based policy making at national and international levels. Within this scope, ICED provides technical assistance to DFID advisors with programming and knowledge. EAP's primary role will be to support knowledge management and international influencing within the Facility, in addition to providing global oversight of the policy environment relating to infrastructure and cities.
Commenting on the partnership, PwC's ICED Effective Delivery Lead Zlatina Loudjeva (formerly Managing Director of the CoST International Secretariat) said: "We are delighted to be working with EAP again on strengthening the social and economic impact of infrastructure and cities. This partnership builds on our previous collaboration under CoST, an extremely important initiative. We would like to leverage each other's work and knowledge and catalyse the achievement of our common goals."
For more information on ICED, please download the brochure. From events to publications, there'll be lots of ways to get involved so follow @EAPGlobal for all the latest updates!