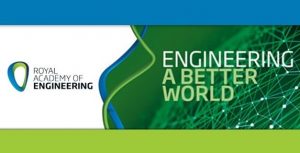 This year, the Royal Academy of Engineering (RAEng) launched Engineering a Better World Student Innovation Competition – a seven-month programme of challenge-led innovation, design and business development. Undergraduate university teams from across the UK were tasked with developing a solution to a global challenge that engineering expertise could address in an innovative and effective way. This solution sought to contribute to sustainable development and reduction of poverty in developing countries.
Supporting these young innovators, Engineers Against Poverty participated in the judging panel in which teams pitched their design solutions. Judges assessed several factors including effectiveness, feasibility, innovation and presentation. The five winning teams were:
Bournemouth University and Arts University Bournemouth, MoreWater – A water purifier for the slums of Dhaka, tailored to meet specific decontamination needs of various areas
University of Bristol, Wayaround – A city travel app specifically for people that identify as having a disability, tailored to meet different accessibility needs
Heriot-Watt University, Skoon Maji – A 3-part (ceramic, activated carbon, and solar) water filtration system for communities in Tanzania
University of Hull, MediHull Systems – A personalised system for helping pelvic girdle pain sufferers in developing countries
University of Sheffield, ARM Prosthetics – Accessible recycled material prosthetics for amputees in developing countries
The winning teams will now go on to develop full business proposals for their design solutions, supported by a Business Development Bootcamp. In July, the teams will represent the UK at the Global Grand Challenges Summit 2017, Washington DC, and compete in the Grand Finals against teams from the US and China with their ideas.
Petter Matthews, Executive Director of Engineers Against Poverty and Member of the Judging Panel, said: "It is fantastic to see such creative individuals and their ideas being nurtured through the Royal Academy of Engineering's initiative. To keep pace with challenging global issues such as poverty and sustainability, we need to continually improve and innovate through engineering and the next generation is key to this success. Engineers Against Poverty wishes the winning teams the best of luck in the next round at the Global Grand Challenges Summit 2017." 
For further information, please visit the RAEng's website or follow @RAEngGlobal and #becauseengineering for the latest updates.